What is a fragrance oil ?
Clean Burn Candle line Aroma Description
Fragrance oils for our candles
Fragrances oils for candle are made up of a complexity of ingredients. Clean Burn Candle uses Fragrances that are composed of  naturally derived and synthetic ingredients. Clean Burn Candle uses fragrances that are certified and compliant with the international fragrance association to ensure safety for consumers. Ingredients are sourced worldwide, and particular fragrances are manufactured in the USA. The fragrances are all certified, compliant, vegan friendly phthalate and paraben free.
Please Note: Creama and Orange Sorbet are only Phthalate free and vegan friendly.
*Natural ingredients may darken over time causing some fragrances to change colour.
Amante – Masculine Candle
Non-toxic and vegan
Amante means lover in Italian.
This is all those aromas and smells of when you  jump on the back of the motorcycle and relax at the cabin on a weekend get away with a whiskey and a fire going you're enveloped in Smokey manly and raw smell of Tennessee whiskey and wood smoke, mid notes of vintage leather aroma and oak moss in a soft green cedar base.
Orange Sorbet  Candle
Phthalate free and vegan friendly
If you can imagine sitting amid an orange orchard in a Tuscan village on a warm spring day. The aromas of zesty orange, tangy like a sorbet, and the fresh scents of bergamot waft and linger teasingly in the air. Then this candle is right for you. You will feel like you are in a Tuscan paradise every time you light this candle.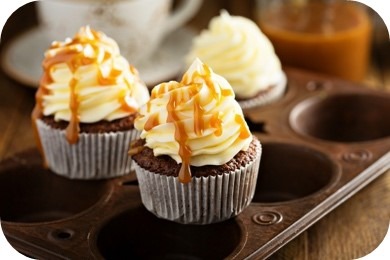 Caramella Candle
Phthalate Free Vegan, Cruelty free and Paraben free
Caramel sundae, burnt sugar, layers of white chocolate, caramel vanilla musk, hint of lemon? Yes please! Perfect for those craving a sweet, yet robust
hit of dessert heaven.
For those craving a strong scent candle, diffuser or room freshener.
Crema Candle
Vanilla
Phthalate Free and vegan friendly
I searched high and low for a perfect vanilla candle scent, and this is it! A classic and creamy Vanilla. Rich, warm, and intoxicating. The classic sweet indulgence smell of rich creamy vanilla bean ice cream. A perfect comforting aroma to sit back and chill.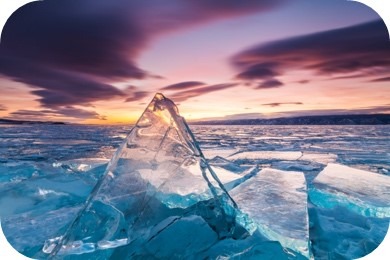 Cristalli di mare Candle
Non-toxic and vegan
Crystals of the sea
Stop right there this candle Exotic and hypnotic! Cristalli Di Mare, meaning, crystals of the sea! This
relaxing scent has been known to recreate negative ions naturally found in
nature in places such as UV light, thunderstorms, waterfalls, and ocean waves.
Negative ions have been shown to have health benefits such as reducing
depression, improving cognitive performance and awareness, and even to
reduce germs.
https://www.healthline.com/health/negative-ions
I just have to say this is a favourite.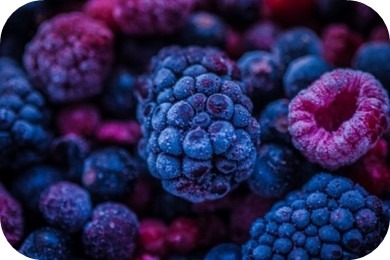 Raspberry Kisses Candle
Inspired by Chambord liqueur
Feminine  Phthalate free paraben free ,non-toxic and vegan
Raspberry kisses candle This indulgent, sweet, and rich candle is inspired by the French liqueur
Chambord. The combination of raspberry and vanilla is intoxicatingly divine, a
sensory experience you need. Think of red and black raspberries, Madagascan
vanilla, Moroccan citrus peel, sweet honey, and cognac. This unique infusion of
complimenting sweet, luscious fruits, honey and luxurious alcohol will remind you of the best cocktail in a VIP Parisienne club.
Espresso candle
Non toxic cruelty and vegan friendly 
 "…but first coffee" Start your morning with a caffeine hit, before the
caffeine hit! Keep the upbeat mood flowing with this amazing espresso scent in a "bottomless cafetiere" that is the hallmark of every Italian kitchen. Bold, rich, exotic, and that fresh grind smell. Are you already at the local café or in mama's
kitchen? You tell me!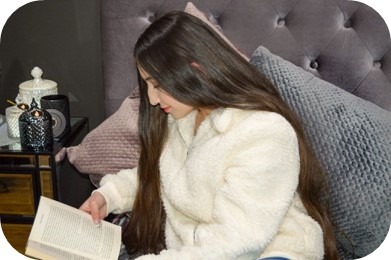 Luxe Candle- Feminine
Inspired by Poison II
Phthalate Free Vegan, Cruelty free and Paraben free candle fragrance
Scents immediately take us back to memories that are unforgettable. If you
love the perfume "Poison" then you will love this inspired aroma of Luxe
Candle Feminine. Remember that first date? first kiss? The bold and spicy blend
wafting in your bedroom as you got ready for your big night. This bold,
gorgeous scent is a knockout. Orange and neroli, with exotic jasmine, lily, rose geranium, finished with cedar wood, sandalwood, heliotrope, musk, and vanilla.
What more can you ask for? Just put on your favourite 80's ballad or 90's
banger and reminisce ……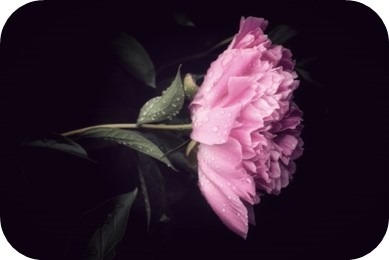 Phthalate free, paraben free and vegan friendly 
Tiamo, meaning "love" in Italian, and what better representation to
invoke love is by creating this amazing scent with pink peony.
Combined with wild rose, African violets, and Carolina jasmine, this
floral burst is just perfect for a wedding day as you and your entourage
get ready. A reminder of love, calming and soothing. With the addition
of pink sugar, red currant, pomegranate, peach, ambergris, tonka bean,
geranium, vanilla bean, musk and amber, you will remember your
wedding day by the fusion of these amazing blends.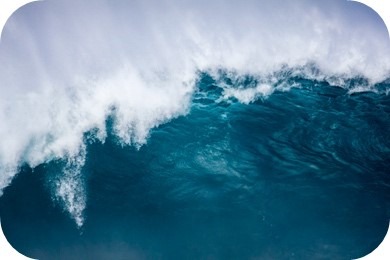 Uno Candle
Inspired by Ck One
Masculine
Phthalate Free Vegan, Cruelty free and Paraben free candle fragrance.
This is a complex blend with a fresh, tropical feel. Can you imagine an
Island beach, listening to the waves, and a nearby cabana serving sweet and
tropical drinks with the aromas drifting in the sea breeze? You can smell
pineapple, papaya, and nutmeg. A tropical garden blows in bergamot, jasmine
and rose. Musk and amber compliment these tones. You are on a private
paradise with this surprising Uno candle.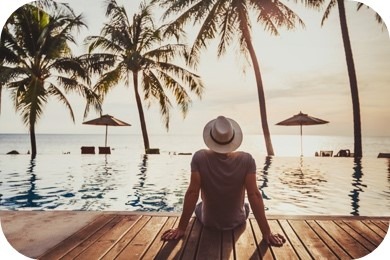 Paradiso Candle
Phthalate Free, Vegan, Cruelty free and Paraben free candle fragrance
Take me back to Hamilton Island where you have a touch of paradise. This candle scent will have you guessing but one thing is for sure it' a fresh citrus with tropical flowers and that sweet vanilla coconut finish that is just a dream.
Passione Candle
Phthalate Free Vegan, Cruelty free and Paraben free candle fragrance.
This amazing candle is a big burst of fruit bowl punchy flavours.
A slightly sweet combination of Japanese plum, strawberry, orange peel, pomegranate, pitaya peel and the star of the blend- tingly passionfruit. Its summer every day of the year, and combined with sandalwood and
crystalised musk, this is pure fruity heaven!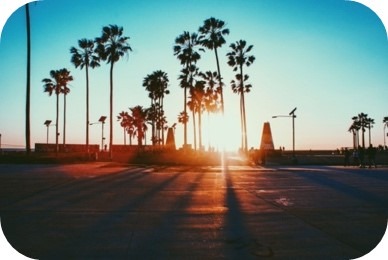 Zesty Coco
Phthalate Free non-toxic and vegan candle fragrance
Some blends are meant to be, and lime and coconut are no exception. We just out did ourselves with this one, taking it a step
further. Can you imagine  coconut, pure essential lime oil, bergamot, coco water, sugar cane bourbon and vetiver? Just wow. This
is so uplifting!
ME Candle
Phthalate Free non-toxic and vegan 
For the trendy metro guy, stylish, and elegant. ME candle is inspired by
Jimmy Choo. This lux scent is triple scented for that bold, long-lasting
fragrance. Layered in an unusual but surprisingly complimenting mix of
pineapple, pink pepper, patchouli, and wood. Will not disappoint.
La Lotus
 No phthalates or parabens, and none of the ingredients is animal derived.
This is so beautiful it's like a perfume that becomes your most loved and favourtie that your cant get enough of crated with Orange, Mandarin,White Lotus, Jasmine,Patchouli and Vanilla
A seductive delicate sensational aroma you must try
Tea Time 
Phthalate Free Non-Toxic
Green tea and lemon grass
The perfect combination a clean and smooth scent that is sure to please even the fussiest of people.
Gorgeous combination of lemongrass, mandarin peel, cyclamen, green tea leaf, amber, red rose.
Cointreau
They do not contain UV inhibitors, phthalates nor paraffin, mineral or palm oil.
Cocktail hour has begun! Cointreau is a luxurious scent that has me mesmorised . With the combination of bitter sweet oranges it's the zest you are waiting for.
 Coca Cola inspired
This concentrated fragrance oil is made from natural and naturally derived ingredients. They are non-toxic and vegan. They do not contain UV inhibitors, phthalates nor paraffin, mineral or palm oil.
The fizzy sensation of Coca Cola inspired scent compliments all the aromas that are combined to create this fuzzy feeling of cola nostalgia.
Jam Donut
Phthalate free
Combine your love of donuts and love of candles with this sweet sensation with the notes and combination of –Sugared Berries, Caramel, Raspberry Jam, Sweet Cinnamon Fried Dough and Powdered Sugar.